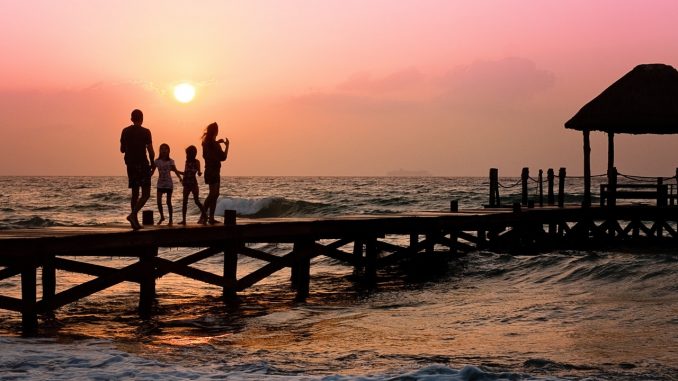 There are plenty of places to go to if you planned on going on vacation with your family. Seriously, there are so many amazing places that you could enjoy going to if you just looked hard enough. Most are even just there without you having to look even further. The problem that comes with that is the expenses.
What if you were looking for somewhere cheap but just as amazing? Not everyone has the money for everything, you know?
Bahamas (Breezes Resort and Spa)
With three outdoor pools along with a swim-up bar that has underwater seating and a bunch more activities to be done in this resort, you can have all the fun in the world with you entire family here. The place is pretty and lively, filled with so many colour. You don't even have to worry about losing so much cash in the accommodation themselves. Booking for a day is the real problem here, since it seems as if every single family on the face of the planet that has some sort of cash with them has booked every single day of the entirety of summer for this year. But I digress, you may be able to find a decent vacant booking if you go their website. Meanwhile, check out the other cheap family vacations for other options.
Trinidad & Tobago (Magdalena Grand Beach & Golf Resort)
Want an island escape at an affordable price? Because the Magdalena Grand Beach and Gold Resort is the place for you. At least when you go to Trinidad & Tobago, you could easily find the place by asking around. It's a fantastic and beautiful place to be. Adults and kids alike will enjoy their vacations here with all of their family-friendly activities. Book for a couple of days if you like, if it suits your fancy. Then at least you would know that you experiences everything that this little trip has to offer.
Mexico (El Cozumeleno Beach Resort)
A little thing to know about before coming here. Cozumel is one of the West's top diving destinations. You can be sure to find beautiful waters here. Lucky for those diving-loving people in the world, you can explore the underwater world here without hacking off your limbs and selling them to the highest bidder. El Cozumeleno is fortunately an all-inclusive resort that happens to be affordable. They have spacious rooms and most of all, beautiful sea views and garden views, my personal favourite. They even have a swim-up bar along with their five swimming pools there. When you spend time with your family you are going to want to make sure that every little second is spent spectacularly. We don't have all the time in the world, after all. However not all of us have the money for it so we adapt and look for places that suit our needs at the same time will NOT cost us pour very own liver.